Scroll down
Limited edition
Interactive Screen Prints
Under the Skin is an interactive educational project that reveals the anatomy of some of the world's most iconic, yet endangered animals.
The limited edition screen prints are a hand-crafted celebration of the animal kingdom with a powerful underlying message.
Buy screenprints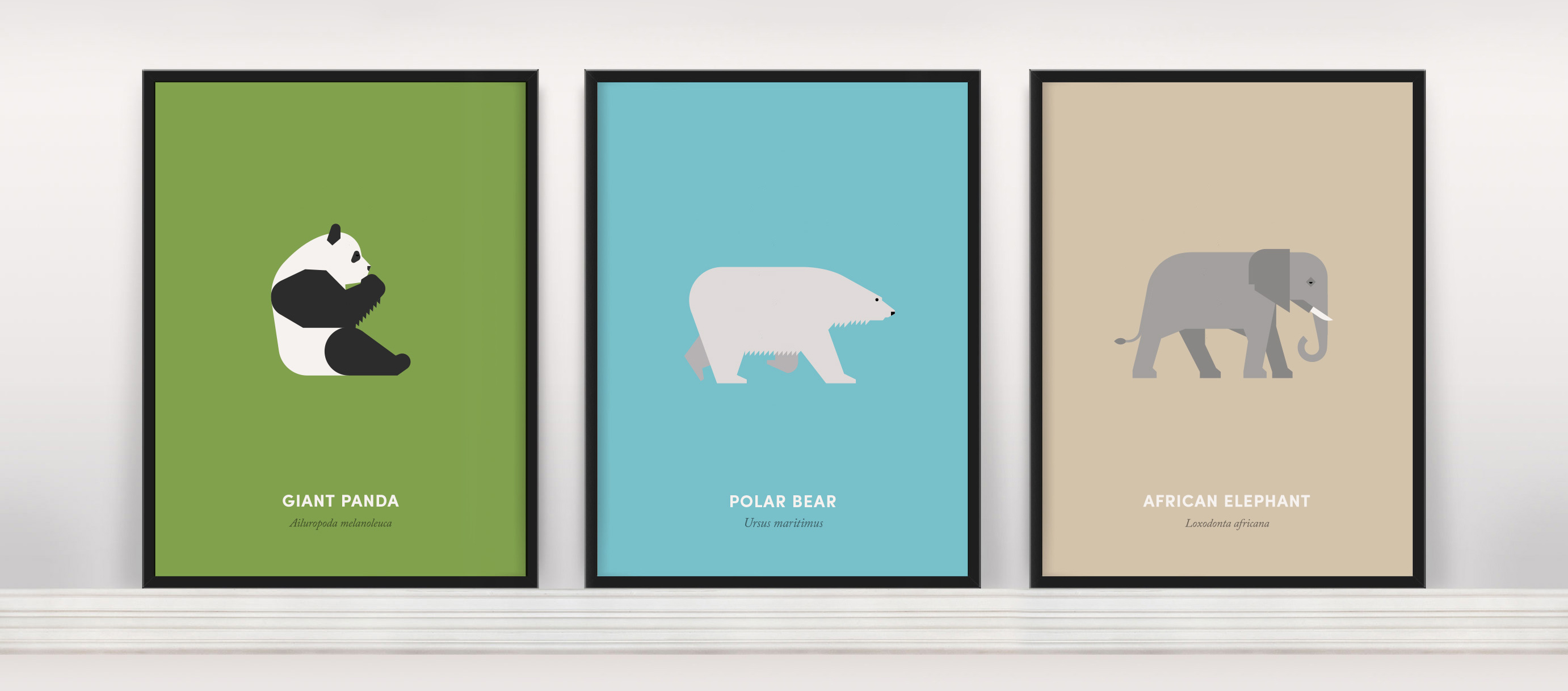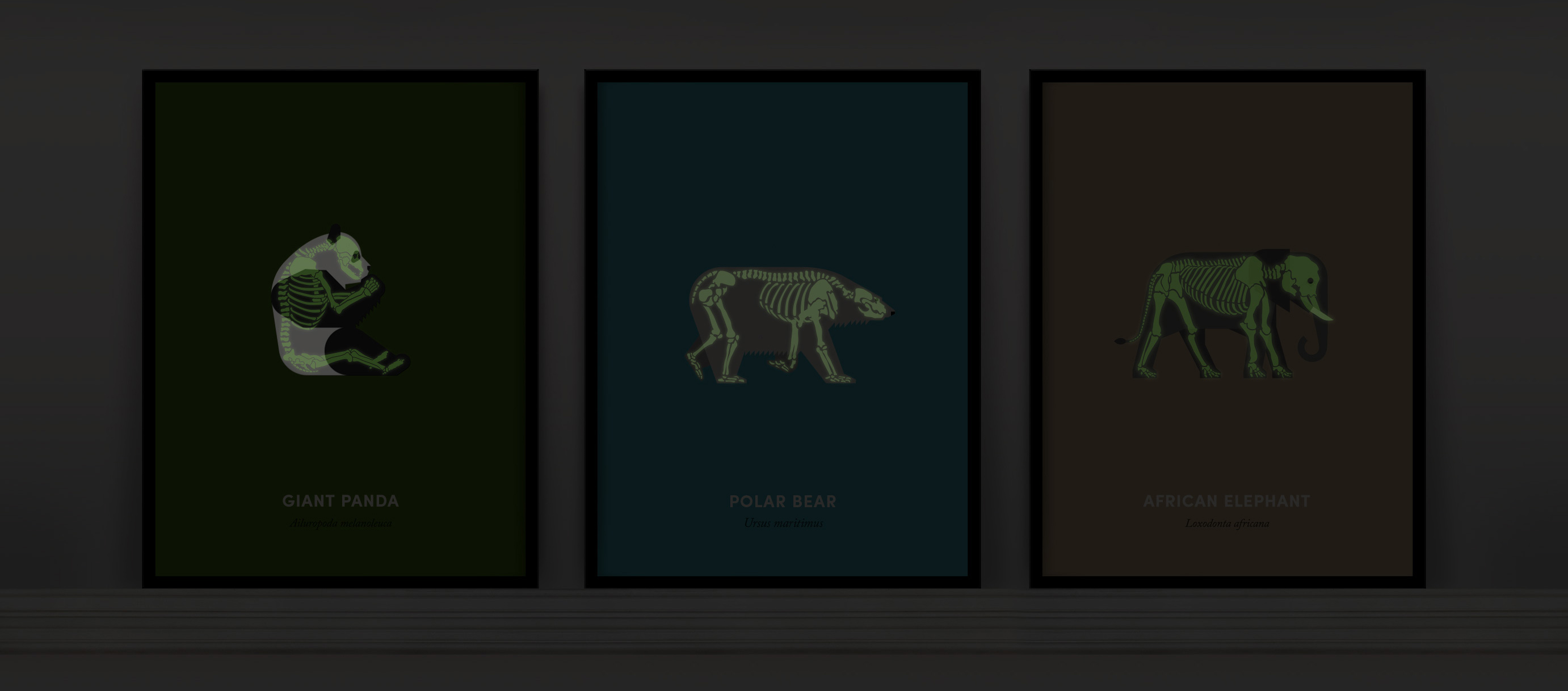 About the project
The Mission
Day after day, an increasing number of animals are becoming rare, or even extinct, in the wild.
We aim to use these posters to raise awareness of the vulnerability of these magnificent species that are in decline and in danger of extinction, before it's too late.
We will continue to develop our interactive print series with the hope and belief that will this project can be an ongoing celebration of the variety and diversity of these iconic and beautiful animals, rather than a catalogue of what has been destroyed.
Find out more
"The love for living creatures is the most noble attribute of man."
Charles Darwin
#NotesOnNature
"Many individuals are doing what they can. But real success can only come if there is a change in our societies and in our economics and in our politics."
Sir David Attenborough
#NotesOnNature
How you can help
The Charities
20% of proceeds made for the sale of each animal poster goes towards an organisation whose sole passion and focus is the protection of that specific species. 
Follow the link to find out more about the projects that have been set up to support these animals, and consider making a direct donation to help increase the stability of their numbers.
Take action
Who we are
The Team
Under the Skin is a project developed through the creative partnership between two brothers, Ed and James Harrison.
The prints are created from digital illustrations by Ed, transferred onto a screen and hand printed by James.
This project wouldn't have been possible without the ongoing commitment of friend and web developer Joe Birkin.